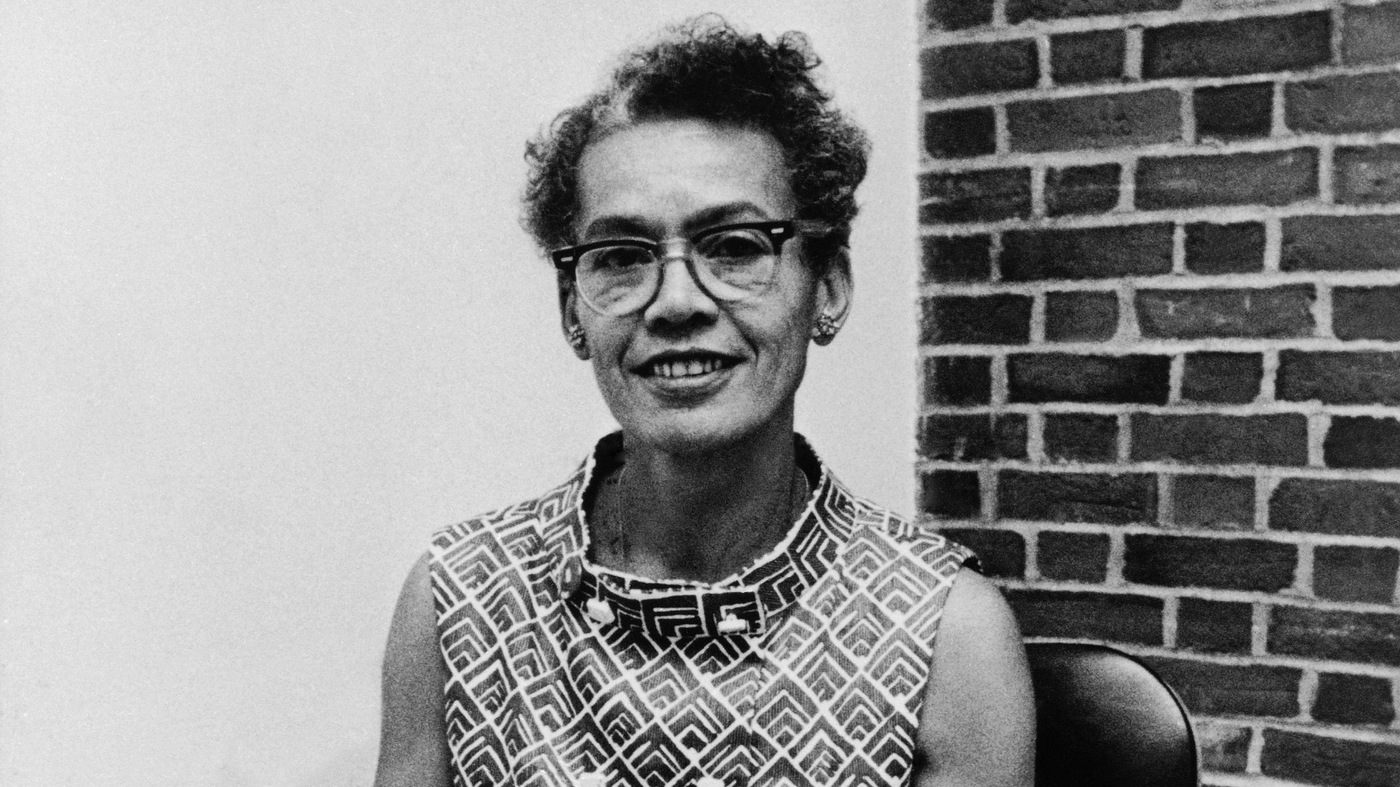 History
Anna Pauline "Pauli" Murray was born November 20, 1910. Pauli was born in Baltimore, Maryland but was raised mostly by her maternal grandparents Robert and Cornelia Fitzgerald and her aunt, Pauline Fitzgerald in Durham, North Carolina. Her mother, Agnes Murray died of a cerebral hemorrhage in 1914. Her father, William Murray, suffered from typhoid fever and was confined to a hospital where he was murdered by a guard in 1923.
Pauli graduated from Hillside High School in 1926 and moved to New York City. Murray attended Hunter College and financed her studies with various jobs. Murray was forced to abandon her studies after the Wall Street Crash, making it hard to find work.
In the 1930s Murray worked as a teacher in the New York City Remedial Reading Project and for the Works Project Administration (WPA).
In 1938 she began a campaign to enter the all-white University of North Carolina. With the support of the NAACP Murray's case received national publicity. During this campaign she developed a life-long friendship with Eleanor Roosevelt.
In 1940, Pauli and a friend were arrested for sitting in a whites-only section on a Virginia bus. This incident led her to become a civil rights lawyer. She attended the Howard University law program and graduated in 1944. She became aware of sexism while she studied at Howard University. She called it "Jane Crow", alluding to the Jim Crow racial segregation laws.
After Murray's time at Howard University she wanted to continue her studies at Harvard University. She was awarded the prestigious fellowship but after the award was announced, Harvard Law School rejected her because of her gender. She later earned a master's in law at University of California, Berkeley , and in 1965 she became the first African American to receive a Doctor of Juridical Science degree from Yale Law School.
In 1977, Murray became the first black woman to be ordained as an Episcopal priest. Pauli Murray died of cancer in Pittsburgh on 1st July, 1985. For more about Pauli read her autobiography 'Song in a Weary Throat: An American Pilgrimage' published in 1987.